Our new products business maintains the same quality standards that our remanufactured pumps and blowers receive.
These are our own range of vacuum pumps which we fully manufacture in our own factory.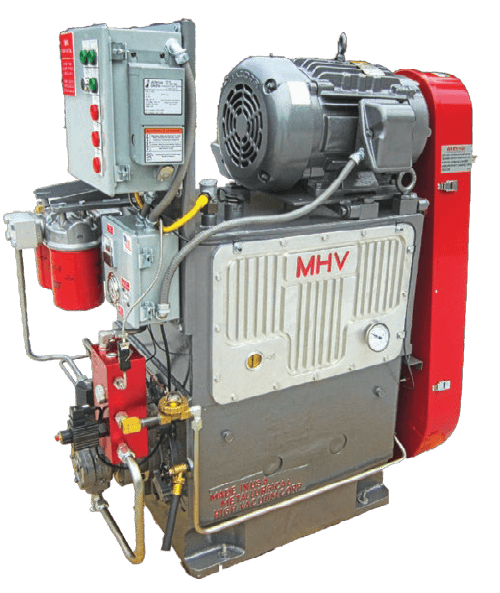 Other manufacturers new pumps and blowers available to order:
Aerzen

Alcatel

Atlantic Fluidics

Atlas Copco

Busch

CVC PMC
Edwards

Gardner-Denver

Kinney

Leybold

M-D

Roots
Stokes

Tuthill

Ulvac

Varian

Welch

Hanbell Dry Pump

Other
We also maintain a stock of remanufactured pumps and blowers ready for shipment and cores of others which can be rapidly remanufactured to "like new" status. Please call for pricing and availability as our inventory is always changing.
DIAGNOSIS
There are many things that can go wrong with your vacuum system. Save time by starting here to find the most common ones.
REBUILDS
We can help you with troubleshooting your vacuum pumps, boosters, and systems.
ON-SITE SERVICES
We offer call out service to get your pumps operating, and provide preventative and premium performance training.
MANUFACTURERS
Metallurgical High Vacuum works with and supplies almost all pumps and blowers from major manufacturers.
INDUSTRIES
We work with industries of all kinds to help improve operational efficiency.
RENTALS
Whether you need testing equipment, replacement pumps, or blowers while we remanufacture your current units, we are here to help.
MHV WORKS WITH THE TOP PUMPS AND BLOWER MANUFACTURERS